Testimonials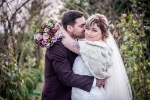 Craig and Lucie
Sonya was brilliant from start to end. She took the time to know us and what we would like from our day. On the day she helped me to feel more relaxed about having my photo taken which is something I really don't like. She caught everything we could have wished for and more and the photographs are just stunning.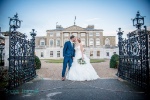 Lizzy and Gary
Sonya was the best photographer we could have wished for on our wedding day! Leading up to the wedding day she was in touch regularly answering questions or taking special photo requests. On the day, Sonya snapped away all day and into the evening and was brilliant at directing us in the freezing cold to get amazing pictures as quickly as possible. She obviously works extremely hard - sending our album through to us on New Year's Day! We have fantastic photos which will keep the memory of our wedding day alive forever. Thank you so much Sonya, we would recommend you to anyone without hesitation.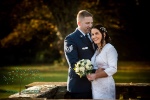 Kerri and Lawrence
Sonya knows our family well now, having photographed my sisters' wedding a few years ago and then my own. She is so incredibly professional and talented that we feel very lucky to have had Sonya as our photographer on our wedding day. She captured gorgeous shots for us, and so many people have commented on how lovely they are, capturing the day perfectly and helping us, especially my husband who is not a big fan of the camera, feel at ease. Trying to choose which photos to print and display is going to be quite the task as there are so many choices!! Thank you so much! We would recommend any time! xx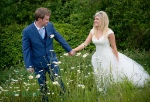 Hayley and James
We were lucky enough that Sonya was able to be our wedding photographer. She paid great attention to detail, listened and acted on what shots we specifically wanted, in addition to snapping other fantastic shots. Her enthusiasm to photography is inspiring and she was truly project manager on the morning of my wedding when I should have been freaking out!! Thank you Sonya, I will recommend you to everyone!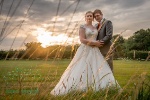 Kim and David
Sonya, thank you so much for being so wonderful and organised on our day. Could not have asked for a better photographer when me and my husband are not keen on having our photos taken; you put us at ease. I would recommend you to anyone!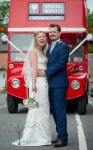 Anna and Mark
Sonya is the most amazing lady! She made the whole day feel special and just flow. Some of the sneaky preview pictures we have seen so far have been just wonderful. She was just like part of the family and we can't thank her enough for capturing our most treasured memories in such an informal and natural way. Thank you Sonya for all your hard work. Lisa and Tye Kirk.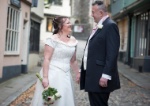 Tanya and Jonathan, Norwich Castle
This lady took the photos for my wedding , I can't recommend her highly enough , she didn't stop working all day and the quality of her photos are second to none I thank you so much
Lisa and Steve
We have just looked at the photo's of Lisa and Steve's wedding on your website for the first time, they are brilliant !!!! I never expected such lovely pictures. You made everyone look their best and some of the brides and bridesmaid pictures are truly stunning. Thank you for your never ending patience on the day, it's going to be a very hard decision to choose from the selection. Thanks once again. Mike and Maggie ( the brides parent's)
Chrissie and Jason
We've had a look through the pictures, they are everything we hoped for and more! Brought back lovely memories, it's amazing how you have captured the day so beautifully. Chrissie Rope
Sonya, thank you for taking such lovely pictures of Chrissie and Jason's wedding. Even more fantastic taking into consideration how busy you were the day before!! I wish I knew you when I got married! Caroline Hudson
Hi Sonya, We have just managed to look at the pictures. We LOVE them! ..Thank you soooo much!Love Mr & Mrs Blades !
"..photos are the best wedding pics I have ever seen, i love the style and the close-ups and all the colours, it all looks amazing! "
Everyone has been so impressed you did a wonderful job, my cousin even asked for you number!! Heidi Harris
Amazing Pictures, I had no idea you had taken so many. Will be recommending you to every bride to be I meet!Zoe Adams
I loved the fotos..You really did do an excellent job....It was nice just sitting at the computer watching them without having to press any buttons and the background music really set it all off!! :-)Gemma Darking
Bobby kindly emailed me the lovely photos you took at West Stow. They are great, and have made my day ! Thankyou ,Lesley (a proud nana ! )
Thanks you were great today. It was so helpful not having to not worry about you, knowing that you could just go off and do your own thing. Regards,Emma Allen, Corporate Meeting & Events Business Partner,Aviva UK General Insurance
Got all the pics thanks, we are well proud and a display will be put up in Reception at school and I can write to the 3 companies who have sponsored us, much appreciated. Regards, Bev Page, Watton